If you're currently in college, there's a pretty good chance you grew up watching these cartoons from the 90s and early 2000s. You might be surprised at how much these cartoons, originally meant for children, are totally relatable now in your late teens and early twenties. Here is your life in college, as told by the cartoons from your childhood:
You're more broke than you ever thought possible, and even McDonald's is occasionally a luxury you can't afford.
Meanwhile, while you're probably gonna be in debt for a good portion of your life, you're paying so much tuition money you're pretty sure your college is swimming in it.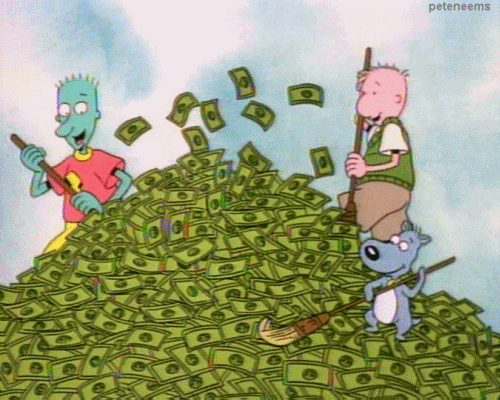 You make bad choices, like putting off the test you should probably be studying for to go to Happy Hour instead.
And then you can't even get any work done the next day because of your killer hangover, thanks to bottom shelf liquor and cheap shots.