Many people think they are too busy to make healthy life changes, but these 10 simple tips can have you feeling great in no time!
10. Drink Water
Water has lots of great benefits. It can help you feel fuller, keep your skin glowing, and give you more energy. Try swapping a soda and juice for a glass of water instead.
9. Eat Almonds
Eating a handful of almonds 30 minutes before a meal can help you feel fuller faster, just like water.
8. Stretch
A few easy stretches can help improve circulation and can even help you relax before bed.
Try out these relaxing yoga stretches for a better night's sleep.
7. Clean your room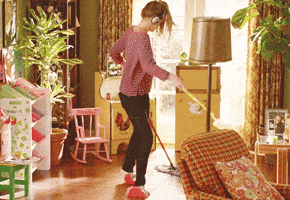 This is a simple way get you moving off the couch, and your apartment will thank you for it.
6. Dance
Get moving and start a dance party with your girlfriends. It's a great way to reduce stress and have some fun.