Nothing will ever be like college. You really don't realize how strange our habits are until you look at them like this…
10. Recruitment. We all wear the same outfit. We bounce and cheer in these random girls' faces and hope that entices them to join our sisterhood. We have insanely intricate rotation systems and processes to vet girls… all in one short weekend.
9.
Ending up at Taco Bell more than one night a week.
Out of all the food options you have and all the places you could possibly be, why is it that you're waiting on the TBell line more often than you're proud of?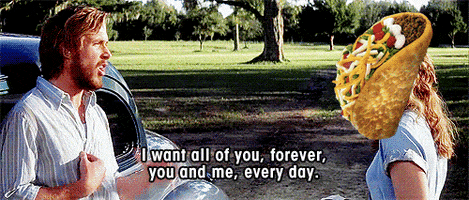 8. Setting alarms for 17 minute naps. College students just don't have time management skills. Or motivation. We literally would rather torture ourselves by going in and out of sleep instead of actually just studying and then going to sleep. The ultimate form of procrastination.
7. Pregaming in the shower. There's just not enough time between sleeping ALL day and when the Uber arrives for me to look completely on point AND be plastered for the frat party. Girls multi-task all the time.
6. Going to a stranger's house for a party. But Sarah knows Kelly who knows Michelle who knows someone who knows one of the guys who's in that frat.